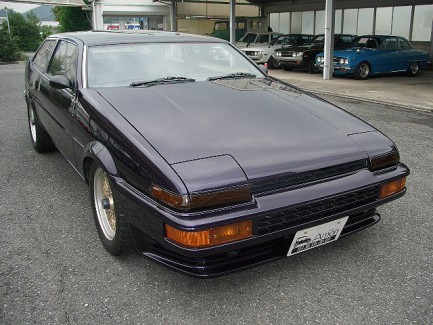 The majority of average-height western hachi-roku drivers know how short the Japanese actually are: if you are below 6 foot you can still sit okay in the GT seats Toyota put in the AE86 BUT If you are over 6 feet tall, you seriously need to think about low mounted bucketseats or modifying your current seat rails.
Apparently a Japanese man (probably about the size of Ken Nomura) not having this problem thought a roof chop would look great on his AE85 Trueno Coupe:
Orion from retro-classics.co.nz found this beauty. As he says:
Now this is creepy as all fuck. At first I thought it was a Volvo 480, then I had to literally double take before I realized it wasn't just someone screwing around with the camera lens.
And I have to agree with him: this whole car is creepy! Especially when thinking about how my neck would feel after a 10 minute ride in this car!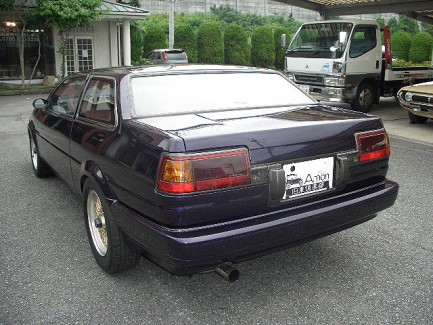 If you really want to know how small you need to be to fit in this hachi, have a look at the interior: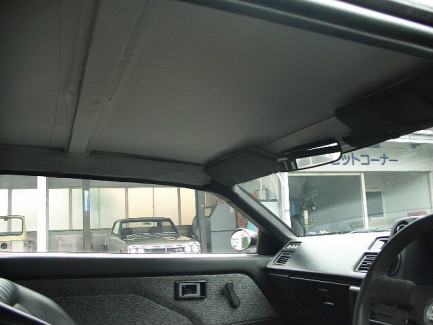 Lucky enough the car is an automatic, so you can still stick your head outside the window and not worry about gearshifting if you decide to pay the 780,000 yen price!