The common misconception when it comes to "show" style events that its all about chrome wheels, tanned leather interiors and penis hair cuts (especially in Australia). But as times change, so do the style of cars put on display at show events. Some say it has changed for the worse, I personally believe it has changed for the better. A perfect example of this was at last weekend 2009 Nisei Week Show Off in Los Angeles, USA with a mix and match of many different styles.
Gone are the day of 600hp rotarys with king springs. This such diversity could easily be seen in the Hachi on display, let alone across the entire showgrounds . With a mix of purpose built show cars to street cars to drift cars, each obviously depciting there owners personality in many different ways.
With the this yearly event coming to an end after 15 years of being run, cars came from far and wide to be part of history. This saw the event reach capacity, forcing entrys to close early; a few weeks before the event. Our friends over at Club4AgG were smart enough to get in nice and early and they well and truly made a day of it: presenting there cars to the world while posing for photos with models and generally having a great time. To see what they got up to, check out this link HERE. But before checking that out have a look at some of there cars on display below.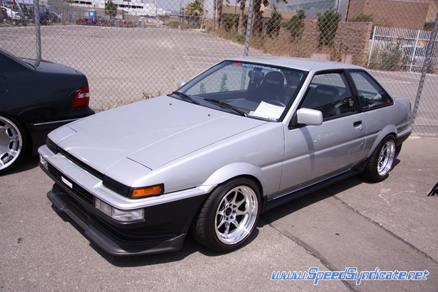 Weds MA86 Wheels. Possible the most baller wheels a hachiroku fan can buy (aside from some Cherryblossoms that is). Love the 'Keiichi Style' zenki lip on the kouki bumper.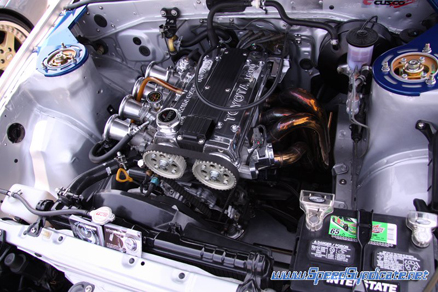 I wish this was the engine bay in my car.One very sweet smallport with a quad-throttle intake system.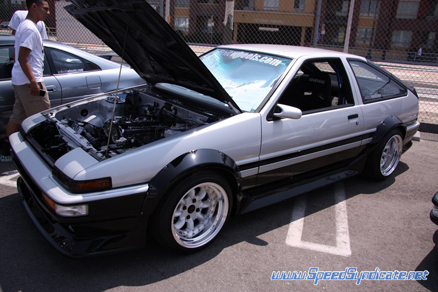 I believe this car was in the latest version of the Fast and Furious!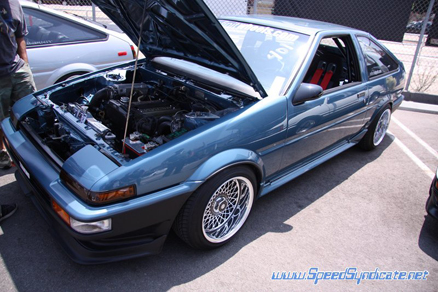 Deep dish mesh wheels… Impuls or SSRs by the looks. Rather tasty none the less.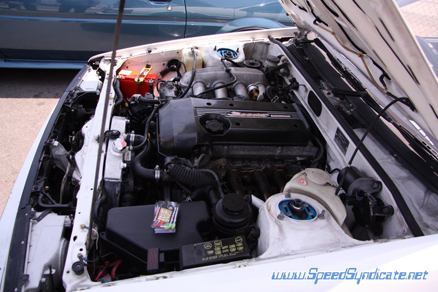 Nice beams 3S-GE conversion.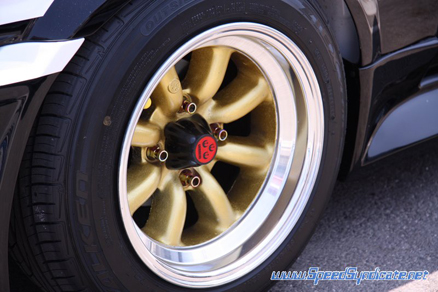 Triple Falcon Attack!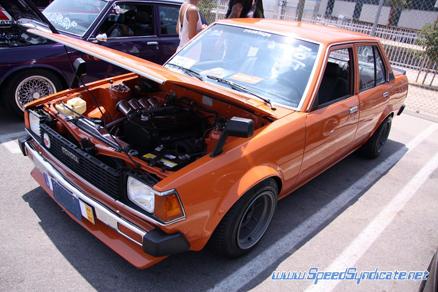 Sexy looking E7 aka tissue box aka '4-door hachiroku' (ps we stil love you E7 guys ;)  – Garth)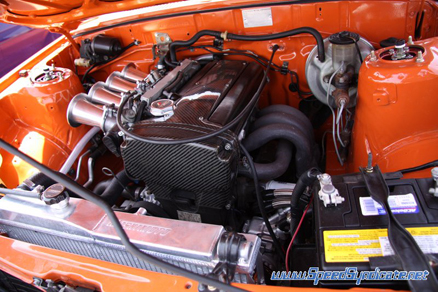 I wouldnt mind this engine aswell (Me too – Garth)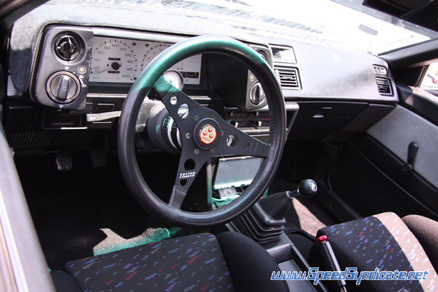 Falcon (RS Watanabe) steering wheel. Very period and very cool!
Images: https://www.speedsyndicate.net