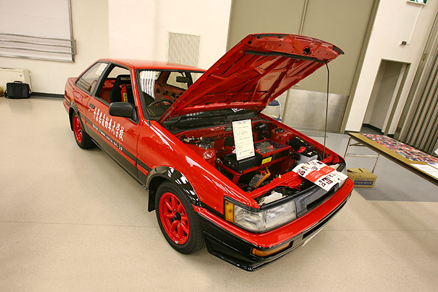 A somewhat odd piece of news today, but Dino @ Speedhunters blog has caught some images of a very interesting Levin that was present at the recent Tuning Powers show in Tokyo last week.
I present to you the hachiroku of the future. There is no 4AG powering this Levin…it has been replaced with an electric motor by the guys at the Chiba Automobile University CATS. Not sure how it would drive, but there is a good chance it will have more torque than those asthmatic 4AG's! Hehe
While Dino shares no love for the venerable 4A, it's still worth a look so head over to Speedhunters for the other pics as well as a sexy shot of the Prime Garage 5AG… yummeh!