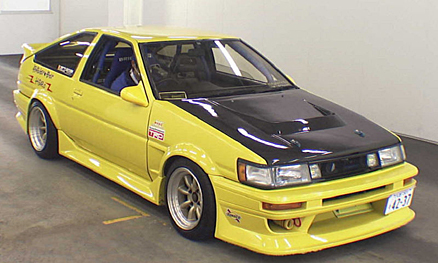 Smack talk aplenty surrounds Eric's new 2009 drift whip over at the Driftworks forums.
Bit pointless to enter the JDM series though, you don't stand a a chance against us!  Especially in that powerless mincy old Toyota. If your feeling really confident we can put a little wager on it, a £1000 says we whoop your ass!  You up for it, or scared??
Seems like there may be bets layed down for the outcome of the '09 championship. I love it when they talk dirty!