A while ago we promised a closer look at some of the cars Finnish Rally Champion Ari Saxberg had built in his frequently snowed-in rally workshop located in the scenic area of Jyvaskyla in southern Finland. The town itself is a mere 3 hours north of Helsinki and that's where this story takes us. Let's take a look at the specs on some stunningly prepped rally hachi's aswell as some great action photos.
2000 SPEC! BY SAXSPEED
That original article about Ari can be found here.
Let's start with some of the older cars in Saxspeed's stable. The following two cars have actually been sold. We'd try and track down their new owners for comment but they'd probably be too busy rallying their AE86's all hours of the day around some treacherous forest dirt road.
This red-rocket had rather an impressive shopping list. An engine boasting 200+hp (200Nm of torque!) it housed special Wiseco 83mm pistons, H-profile conrods (extra long) a short stroke Billet crankshaft, Billet cams and valve shims under caps. The throttle bodies are 45mm and it's all run by a 'Hestec' engine ECU, must be some special Finnish tuning going on there.
Setup wise, it has Öhlins shocks front and rear, Alcon brakes, 55L premiere safety tank and rolls on 15″ and 16″ rims.
Another impressive feature is the the modded T-50 gearbox. It's a 5speed dog with a 1:1 5th gear. The TRD limited-slip diff features a cooling loop and runs a 5.85 crown!
P.S  if your wondering how much this sold for, it was 40,000euros. That's close to $80k AUD! That engine must sound like a dream, and this car must be a monster on the winding dirt road.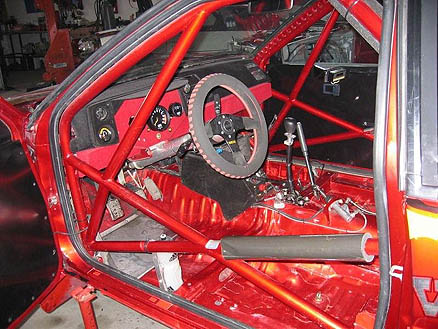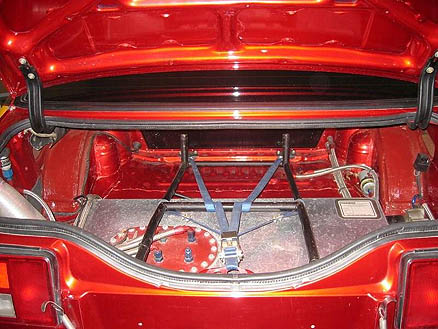 THE OTHER RED MONSTER
But wait there's more. Another recently sold package clues us in on more of Saxspeed's build tricks. This car also features similar power figures. 204hp with 185Nm of torque. We get given specs on the internals of the box also. The T50 housing remains, but it's innards consist of a 5speed 'Lampola' bestone 5speed dogbox.
The suspension is similar to the other build, with an Öhlins Gravel-spec setup. The rear axle is an Atlas 5.85 + ZF LSD. Ari states that if you use 650mm tyres with this setup you get a topspeed of 200 at 9500rpm! Impressive with such a high ratio ring gear.
Finishing off this build is a watts-link 4link rear end, Alcon AP brakes and an ATL safety tank.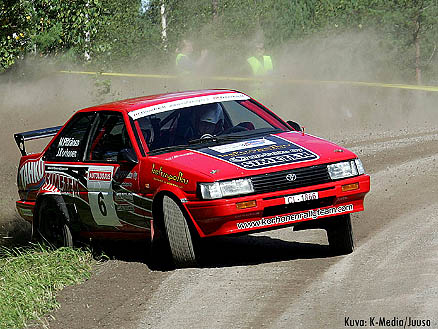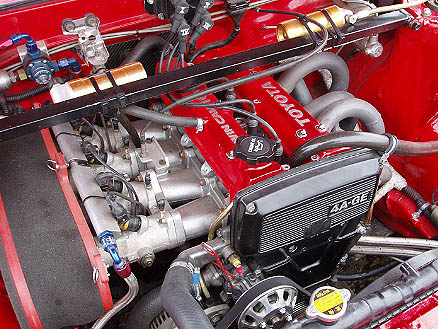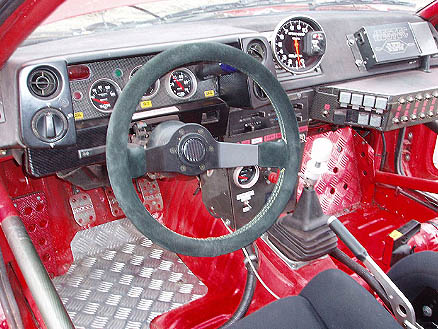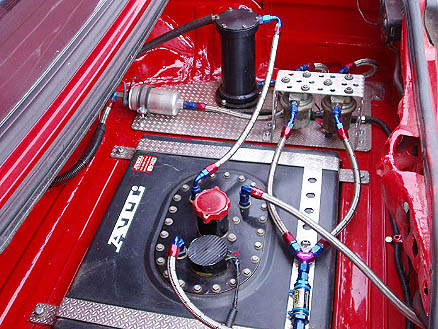 Ok so the most recent project of Saxspeed has been a car boasting 226hp and years of rally knowledge to boot! But you'll have to wait until part 2 of this feature on Saxspeed. Check back soon for heaps of pics of the buildup of this Hachi Roku rally fighter as well as a bunch of videos of the build and shakedown/rally runs!
Here's a teaser: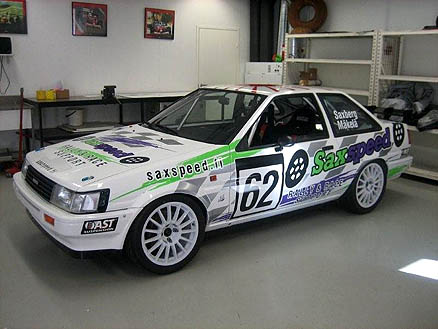 Check back soon!