It's not everyday we get street-spec AE86's as nice as this, especially not two of them together.  Straight outta Japan, these tasty hachi's however, are not owned by Japanese but surprisingly by two gaijin by the names of Allen & Miguel. Both wearing head to tyre of the hottest JDM parts, these Levin brothers are the true epitome of clean street driven AE86's.
The HR Blog team are taking a well earned rest over the holidays, so until then enjoy these two beauties and have a safe and relaxing break. Don't worry, we'll be back again on January 5th in 2009!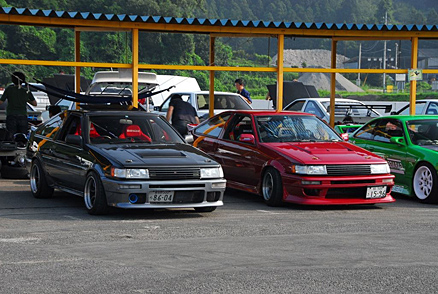 Watanabe, RunFree, Budou Noki, Jubiride, Crystal Body Yokohama, JBlood – There are just the namebrands of parts you can see by looking from a distance. Tough stance, clean lines and immaculate execution gives these Levins that unmistakable magazine-fresh appeal.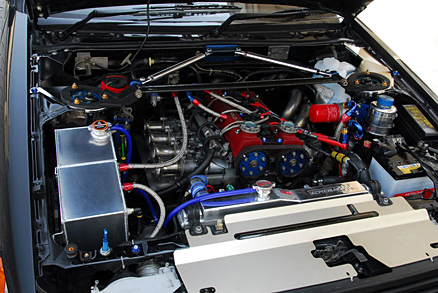 Now don't get me wrong, they aren't all style without substance, oh no. Lying at the heart of Miguel's gunmetal two-tone Levin is an engine all AE86 owners would die for; A custom built high-comp 4A-GE from none other than Asano-san of Techno Pro Spirit fame.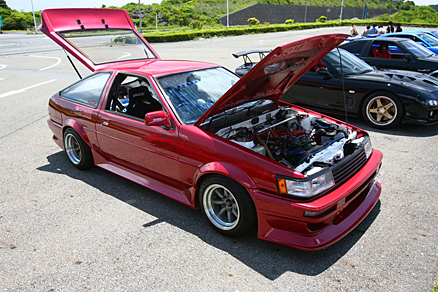 Allen's Levin GTV on the otherhand has a high-comp 4A-GE built by FREESTAGE packing a slew of off-the-shelf and prototype parts from Tomei, Toda, TRD and RISING.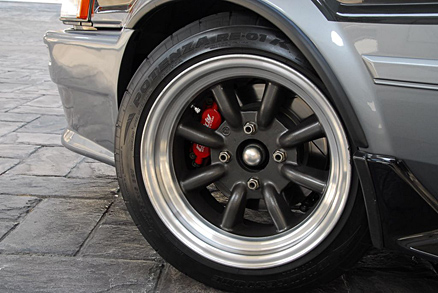 Sporting matching Watanabe Eight Spoke's, Allen's red Levin wears 14's whereas Miguel with his massive GReddy brakes is rocking the 15″ variation. With both with zero or negative offset the result is perfect.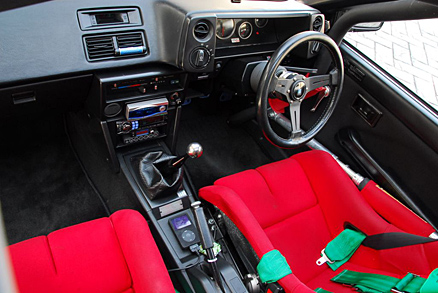 Where Allen's interior is fairly standard with a few trinkets, Miguel makes completely up for it. Allen prefers the minimal with only his rollcage, nardi and twin Bride buckets populating the cabin and the rest stripped out. Miguel has the option extras and even more – Bride's and cage just like the other one, but with a plethora of AV gear, electronics and a custom dash containing DEFI gauges no less!
Here at HR Blog, we love the street styled machines boasting the top-shelf gear. Well done Miguel and Allen, keep em coming!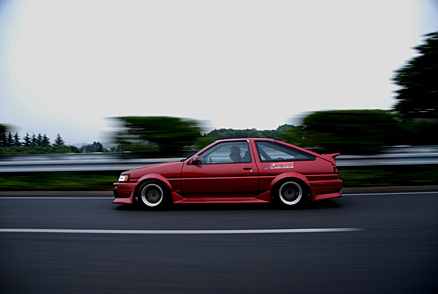 RunFree… just so tasty..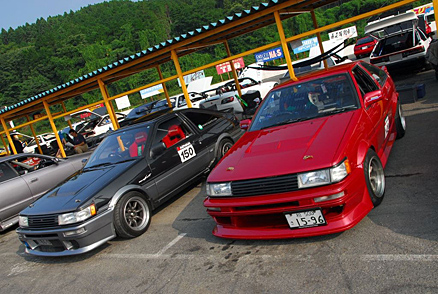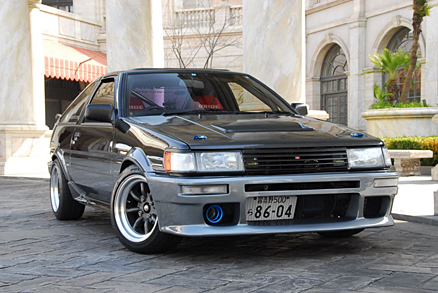 Numberplate can't have been cheap…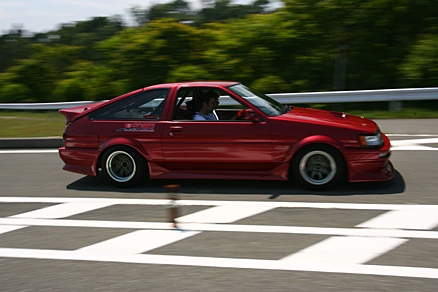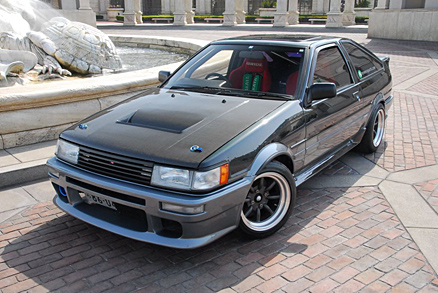 Clean Street Style.