In the last couple of weeks I've been psyching my self to get back into motorkhana events in 2009. So what does one do when they want to find out what they need to do to their car in preparation for racing? Search the Internet of course!
Firstly, for those who dont know what motorkhanas are:
"Motorkhanas are motor sport events designed to test the acceleration, braking and handling of cars and the skill and judgment of drivers. Most importantly, motorkhanas provide fun and enjoyment whilst practising and learning car control. Oversteer and understeer will be found in abundance, but at safe speeds under controlled conditions"
And what do you know, quite a lot of guys in the US of A attend autocross there hachi rokus and there is a wealth of knowledge on a variety of forums and websites.
Lucky for us peeps in Australia there are no where near as strict with all 86s running in Class C no matter what has been done to the car. There is also both tarmac and grass events where you can test your skills. Have I got your attention yet!? If not this might: most motorkhana events only cost $50 for a whole day of fun with a CAMS L2 non speed license costing only $55 for a year!. What more can you want cheap skids in a legal environment?!?
Here are some shots of a AE86 setup solely for autocross: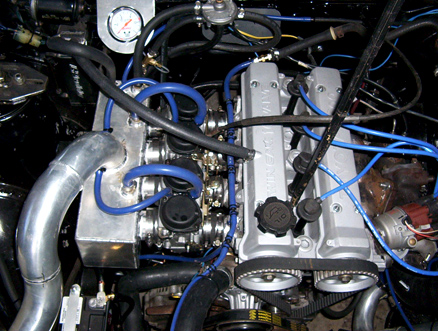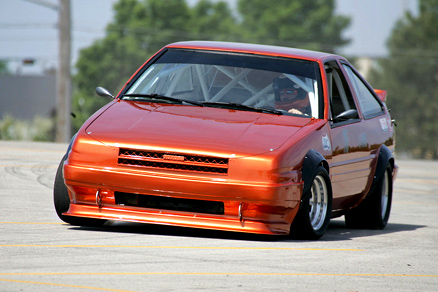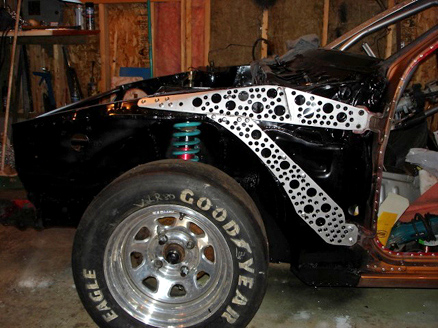 To find out more about motorkhanas in Sydney check out https://www.motorkhana.com/
For our US readers, check out this thread on Club4AG  https://forums.club4ag.com/zerothread?id=11317