Alexi from noriyaro again provides us with the latest coverage out of Japan and today he shows us an endangered species – the D1GP AE86.
Caught in the wild at the D1 Grand Prix final in Fuji Speedway last weekend, these AE86's are the few still competing in what has become a huge horsepower competition. It is a shame to see the AE86 losing it's competitive edge in a world dominated by machines boasting 400ps power output figures, but it is still exciting to watch the dedicated '86 pilots in their do-or-die corner entry speeds, flat to the floor to keep up with the big boys!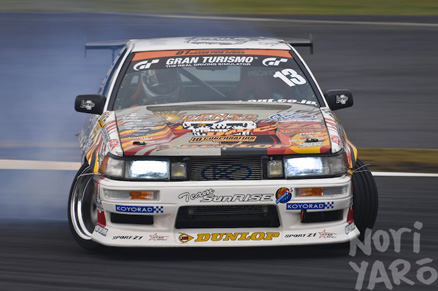 Hibino doing what he does best – maximum angle full lock!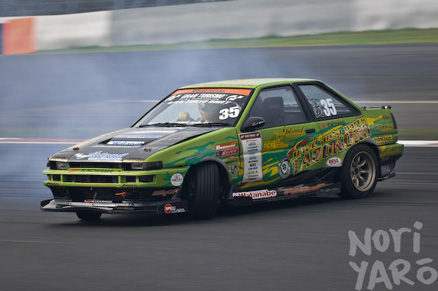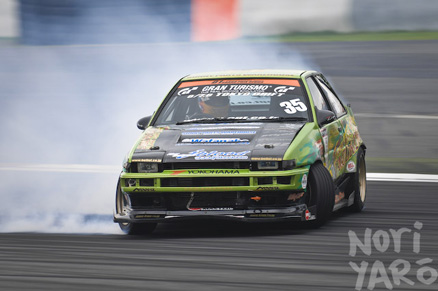 Tadokoro's 13BT-powered trueno coupe features a new style J-Blood bodykit and blister fenders.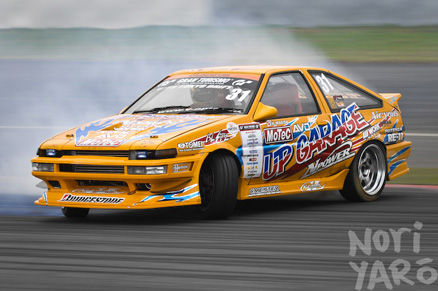 Ken Maeda in one of the last remaining original D1 AE86 cars – the infamous yellow UP GARAGE Trueno hatch.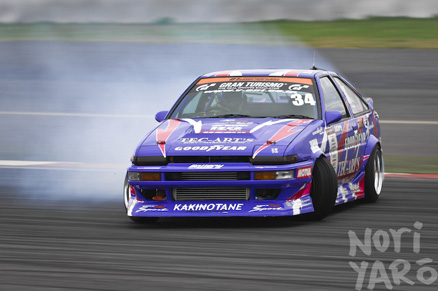 Kensaku Komoro's Tec Arts Trueno just oozes slammed, cool style.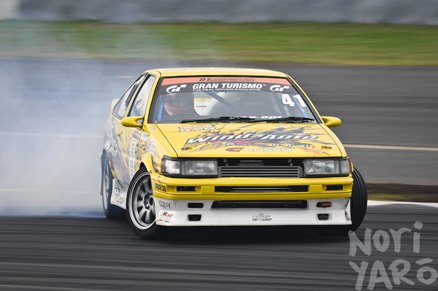 Winds Auto's Kimihiro Obata in his Levin Hatch.
Stay tuned for new wallpapers very soon!