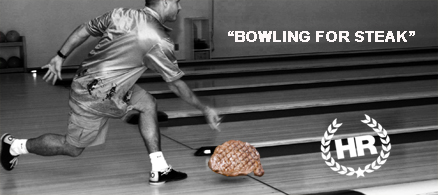 This Sunday the 28th,  we will be holding our September End Of Month Meet "Bowling for Steak"
HR will be heading to the Outback Steakhouse for eats and then across the road to AMF bowling to see who has the biggest balls.. err bowling balls that is!

We will be meeting at 6PM in the Outback Steakhouse car park, then upstairs for meat'N'greet!! Prices start at $15 for their burgers and up for $32 for the BIG T bone.
Once were full up there, we can waddle on to the AMF bowling centre for a few games of ten pin and laughs!
Location(s):
Outback Steakhouse 3 George Street North Strathfield Link

AMF Bowling Centre Link
HOPE TO SEE ALL YOU REGULARS AND NEW FACES AS WELL! Remember be on your best behaviour too!