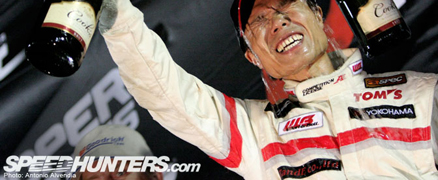 Last Sunday, D1 driver and ace AE86 pilot Toshiki Yoshioka from Team Droo-P, steered his AE86 with its NA 4A-GE  blacktop 20 valve to Formula D victory – smashing everyone else with a definitive win for the AE86.  Only the second time he has competed in a Formula D event, the 'Toshiking' reminded everyone else of the true power and meaning of the car that that started it all – the mighty AE86!
His skill was so perfect at times that some of the Formula D drivers who tried matching Yoshioka's speed through the course reportedly ended up slamming into the wall!
The final battle was against Daijiro Yoshihara, driving Rhys Millen's former championship car, the infamous Pontiac GTO. After a battle of epic proportions, Yoshioka and his AE86 had made the statement and victory was undoubtedly his. Good job Toshiki – you make us AE86 drivers proud!
Check out the pics after the jump.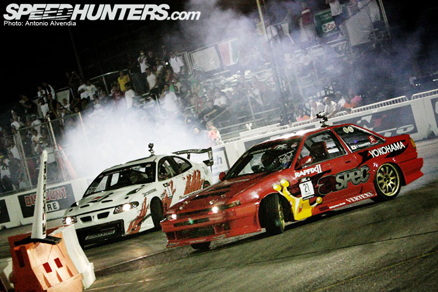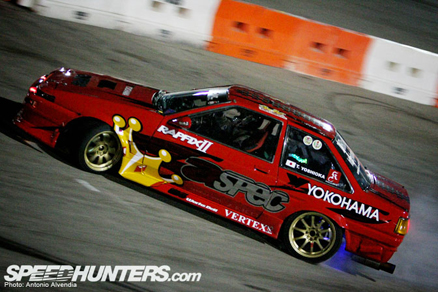 Source:Â  Speed Hunters