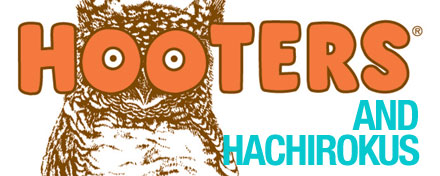 UPDATE: Tonight is the night people! make sure you're on time (7pm) and hungry 'cos the ribs (and the racks..) be hella tasty!
Ok so its time again for all us crazy Sydney AE86 owners to get together for the Sydney HR Monthly Meet up and this month we are holding it at HOOTERS!
Join us at HOOTERS just off James Ruse Dr, where we will meet in the down stairs carpark while we all practice our best pick up lines for those lovely HOOTERS girls who await our fine gentlemen-like charms upstairs, then shoot some pics of our steeds (thats your cars, we know what you were thinking cowboy!) and finally making it upstairs to feed our faces, laugh, cry and bask in the glory of all that is HOOTERS.
Hit the jump for Details and a Map!
Details:
Time:7pm Sharp
Location:132 James Ruse Drive (corner of James Ruse Drive and Hassall Street – opposite Rosehill Race Course) Please refer to Map.
Other details:Please enter at the KFC entry NOT the BP entry as it is a gives you a less belly-scraping entry, cause girls don't dig a scraping hachiroku.

Hope to see you all there for a fun night of AE86's and good times!