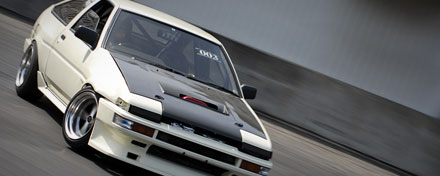 When it opened in 1997, YZ Circuit was originally intened to be a dedicated motorcycle track, but in recent times the majority of traffic rolls into the track on four wheels. An almost even 50/50 split of grip and drift events ensures that there is always some sweet action on the track and due to the dangerous and exciting nature of the circuit, official competitions and events are often held there much to the delight of motorsport fans.
These pics (courtesy of 7TUNE) are from a recent event held by Tetsuya Hibino from Sunrise Garage. It was mostly a drift practice session but the afternoon had a friendly team drift competition where groups of three cars per team would be competing against each other.
Hit the jump for a huge gallery of AE86 pics from the day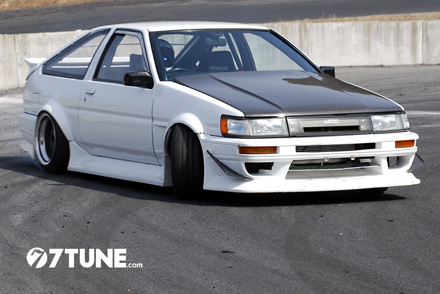 Very clean kouki Levin with what looks like a super fat Runfree body kit.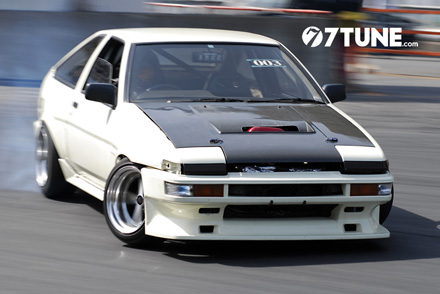 From the looks of it i think that's an SR20 peeking out of the bonnet/hood vent.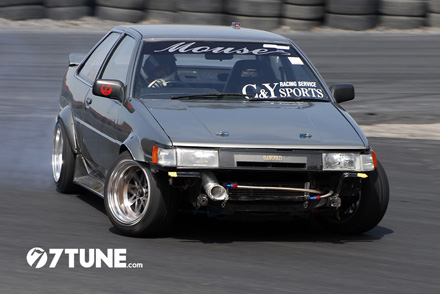 As Antonio from Cipher Garage always says "Offset is Everything" – we couldn't agree more.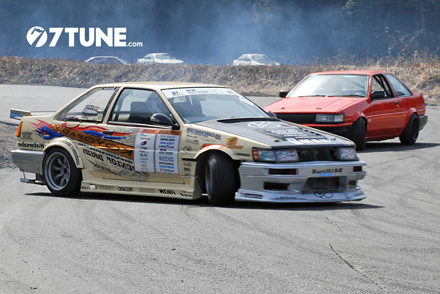 If you're thinking that this coupe looks familiar, you would be right – its Hibino!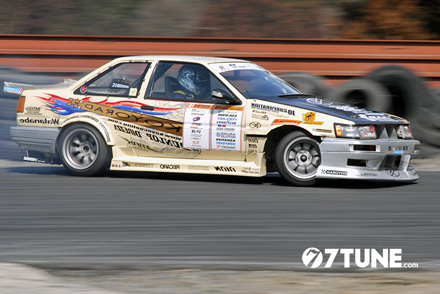 Drag wings on coupes have never been so hot!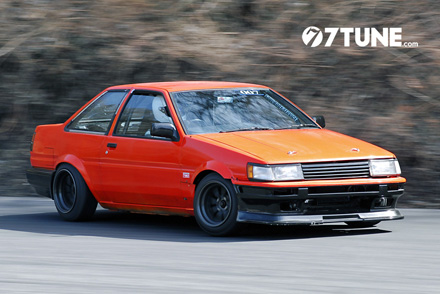 Love those badge-less slatted grilles.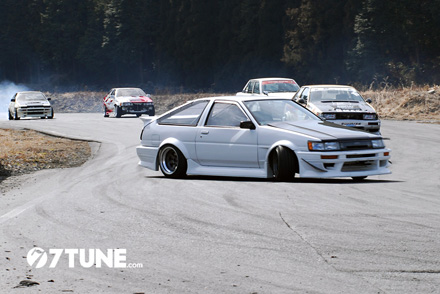 A swarm of hachis! (hachi is japanese for bee as well as the number 8 )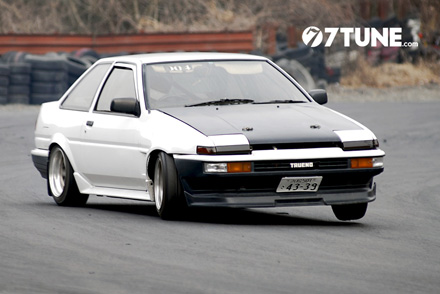 Clean and functional, proof that Trueno coupes can look the goods.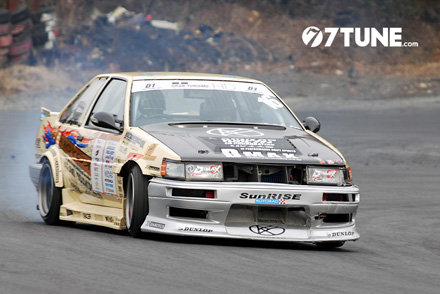 So Ghetto-fabulous…
Fresh paint sure looks sexy!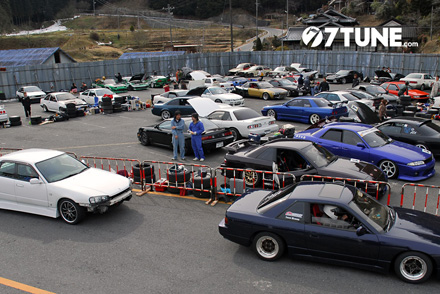 The paddock.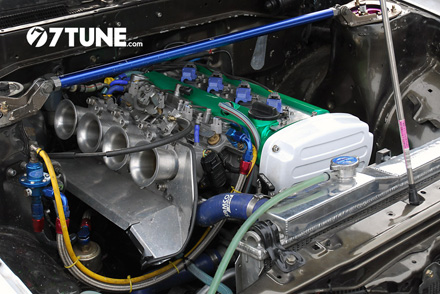 Thats some serious fuel supply gear, not to mention the splitfire coilpacks on the plugs. I'm guessing it makes 200hp easy…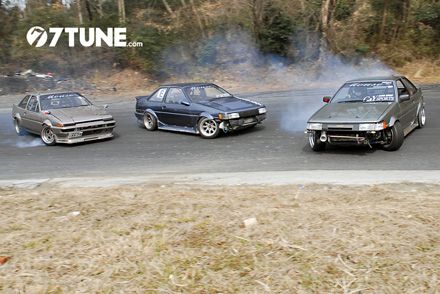 The hachi's come unstuck.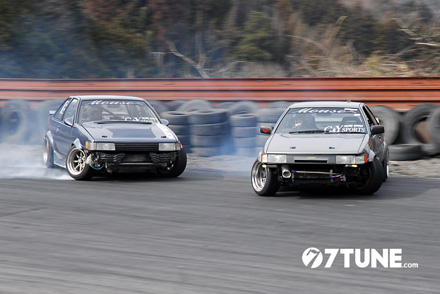 Sweet angle thanks to killer steering lock.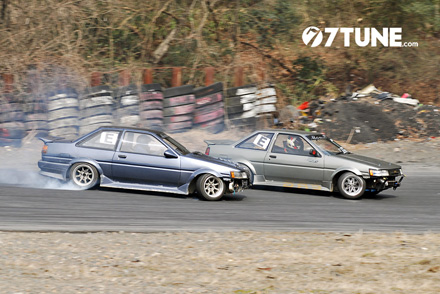 Team drift is just too cool.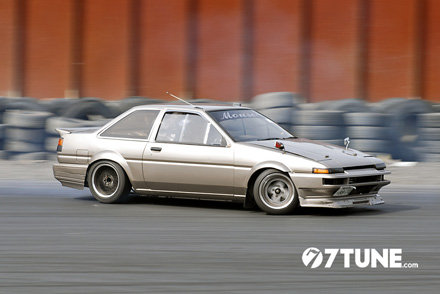 Champagne gold isn't the most common color on an AE86, but this coupe wears it well.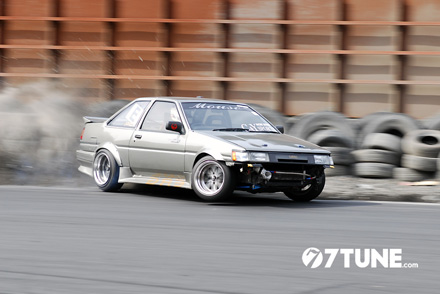 Dirt turbo!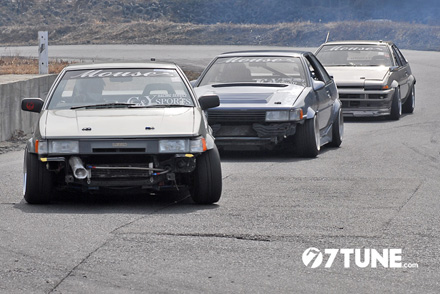 As tough as a pack of bulldogs. Team Mouse shows that flared guards and negative offset should be a religion.
For the rest of the days event pics (and the ones shown here in high res) and a full write up check out the 7TUNE article.