so here it is.
the answer to all our problems.
Well kinda.
For those that havnt had the privalige to listen to my wingings, we have been struggling for coin since moving to tas. The combined drop in annas wage and my apprentice wages meant we were earning about 40 grand less than we were in brissy. And while our costs were also down, our costs for transport were massive... we were spending around 200 a week on petrol, and the cars were struggling with the big days on the road.
Combined with an inconsistant boss, we were going backwards lol. But luckily, mum stepped up and offered to lend us some money to get something a bit more reliable and a lot more fuel efficient.
Was looking for a eg civic vti. But apparently i was taking too long. Mum went and found one herself. She was so pleased with herself for having remembered that the vti was the "good" one.
I didnt have the heart to tell her that the lady who sold her the car had no idea and it wasnt a vti.
Ladies and gentlemen, i give you..... the EGG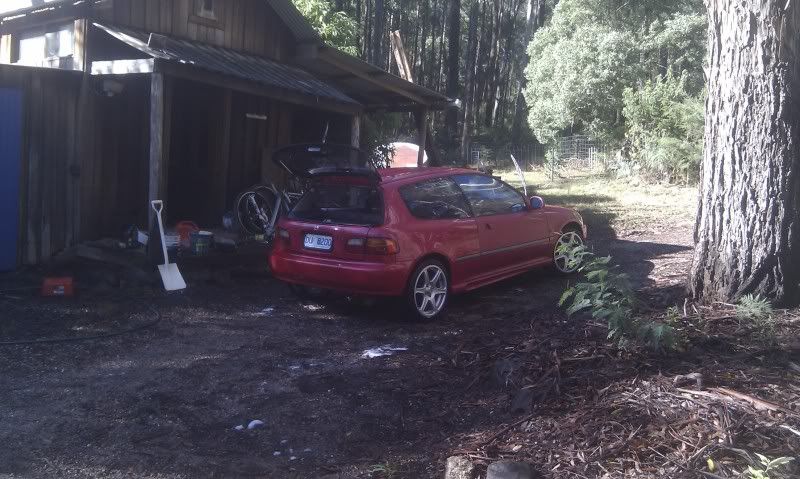 She comes with a very clean interior, awesome mid 90's honda red fade and a leaky exhaust. BUT she gets about 600 a tank, so our weekly fuel bill is about $80 now.
First order of business was attemtping to bring some life back to the paint.
This pic shows me and the panel guy from work having a check to see if the paint would come back. seems promising...
So after hitting wololies
for some cut and polish and wax etc i set about polishing the TuRD.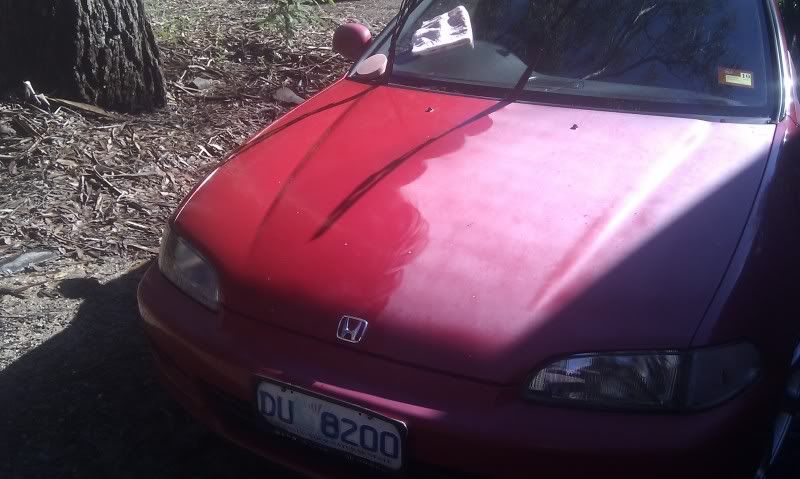 this is prob the best befor and after pic.... i honestly didnt think the bonnet was worth trying, and while it didnt come up perfect, its still pretty chuffy!
and all shiny. Its an unfortunate mix of about 7 different shades of pink.... i mean red. But looks about 9million% better than this time yesterday lol.
Going to flog of the horrible 17's and get some decent suspension under her....but the non vtech d15b will be staying for the forseeable future. At least till my apprenticeship is done.
For inspiration...