Hi All...
Just thought everyone would like to know that the hachi's are in control up here in Qld at the moment.
Josh and I took out the Tandom Event that was held up here on the 18th @ the Gold Coast Parklands for Stadium Drift Super Sunday.
With some close competition from Cam (r32 with 400+ hp) and Tony Harrison (Drift Commodore from Superdrift and DA) and quiet a few other Qld compeditors we ran the 8 run qualifier and the 4 run final to Qualify and Finish in first place.
I lead with some wide lines and extremely slow entries (after the 2 practice runs where i ran away leaving a large gap) to allow Josh to use his great skills to tuck right up the inside for some very close Drifting.
Josh also tried his hand at the burnouts at the end of the day, Thus completeing his Bogan transformation.
Also after qualifying 1st and 2nd @ Archefield on Friday night we finished the comp by battling each other for the win. On the rerun i tried a little to hard to get a big entry into the 1st corner I had a spin handing the victory to the old man...
Heaps of Pics Below from sunday but more availible at following link.
http://www.pbase.com/mcphotographics/080217
Both hitting the same clipping point
Coming close out of the last corner
So comfortable on the podium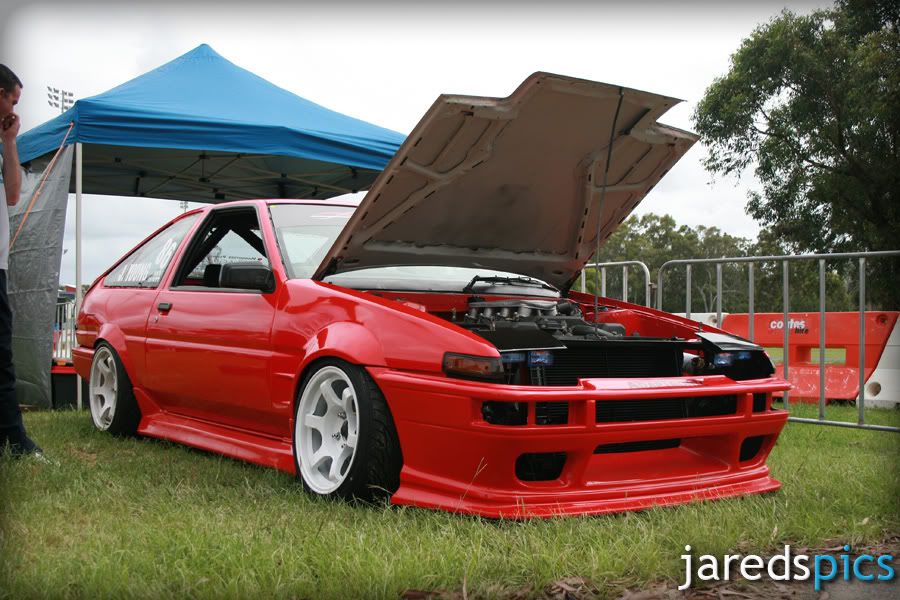 BOGAN