So last weekend Derek and I made the 1200 km round-trip to compete in a mixed khanacross in Proserpine. Two days of racing, one on dirt, the other on the new bitumen kart/bike/drift circuit. Was a really fun weekend. We beat all but a clubman on the bitumen but are far less experienced the dirt. There was even a new 86 there and we destroyed that too. I managed to get a 3rd outright and 3rd in <1600cc class.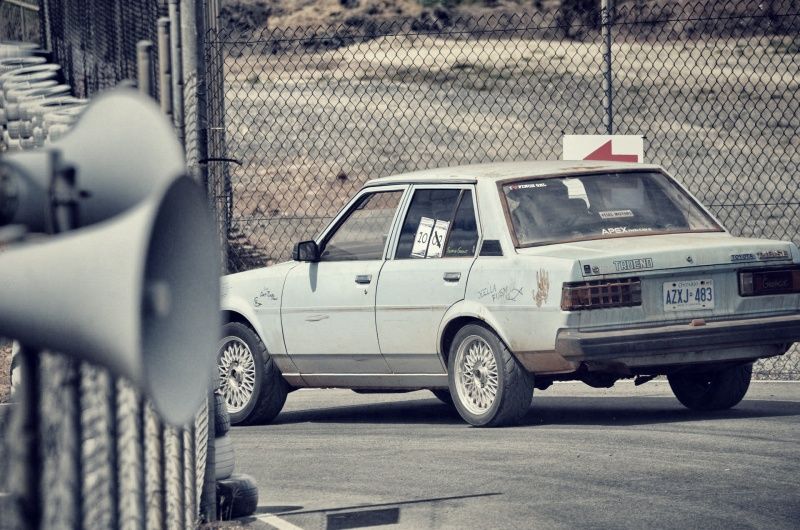 [video=youtube;q6_N2vooVNo]http://www.youtube.com/watch?v=q6_N2vooVNo[/video]
[video=youtube;TtWL3ZbsWug]http://www.youtube.com/watch?v=TtWL3ZbsWug[/video]
Derek even had a go at drifting. Sort of worked. Amazing that a car with a bigport and r888's could do that!
[video=youtube;Y9HC9eAEJdc]http://www.youtube.com/watch?v=Y9HC9eAEJdc[/video]