Hello guys and girls!
Thought I might finally put my ae86 up here. Purchased from Sydney, only the second ae86 I looked at - what a fluke! As purchased: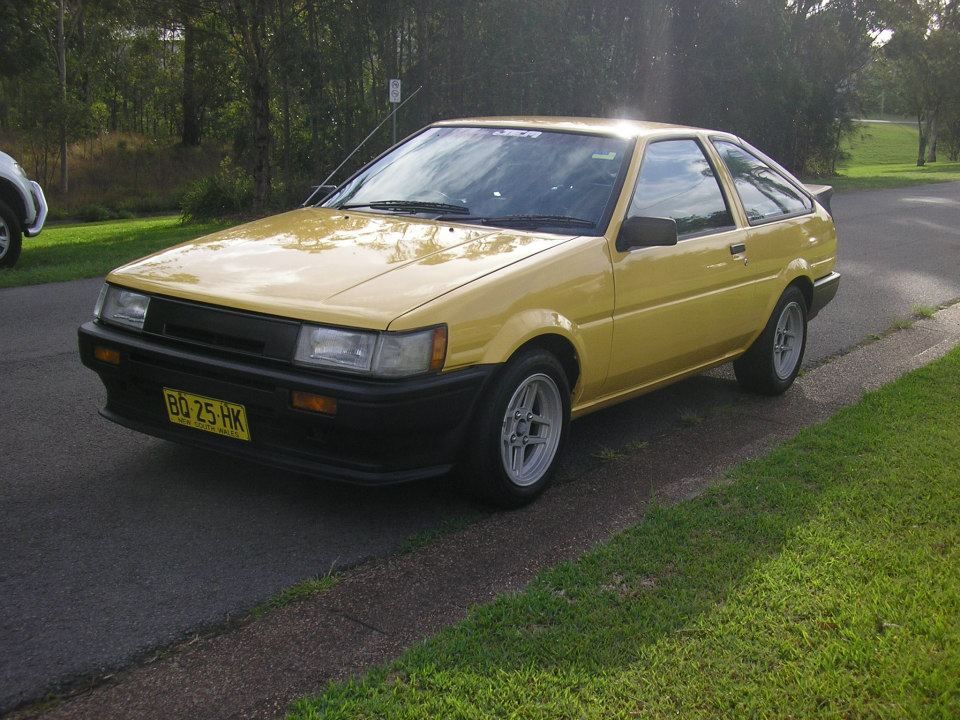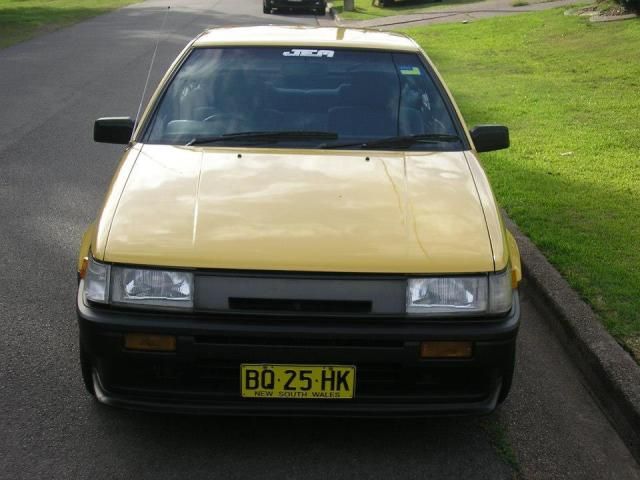 Specs as purchased:
ADM shell
4age swap - stock save for throttle body, Microtech computer and exhaust
Lowered springs (unknown brand, thinking Kings)
JDM front lip and Levin grill
FRP hatch w/ TRD wing (to be replaced with steel hatch with GTV wing)
Tom's Igeta 14x6.5 wheels, 185/60r14 tyres
JDM disk brake diff, 4.3 CWP, TRD 2 way LSD
Main issues to fix were a leaky clutch hard line and getting the steel hatch back on (mate took the FRP hatch for his rally car, I got some new swaybars in trade). Also replaced the tyres with Federal 595 in 185/55/r14. Pretty happy with their performance so far, but thinking later on I will get some 13x7's and run 205/60r13 r888 or similar for track work. As it sits now (apologies for the low quality photos):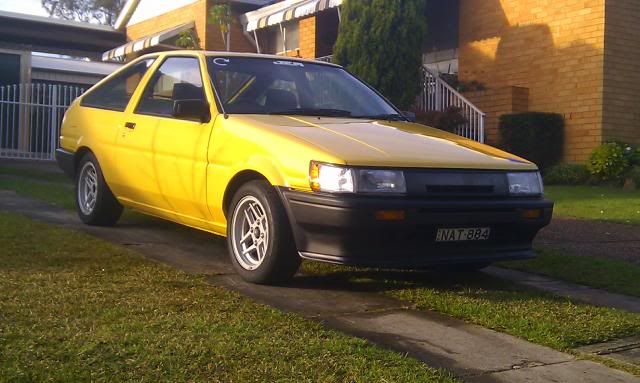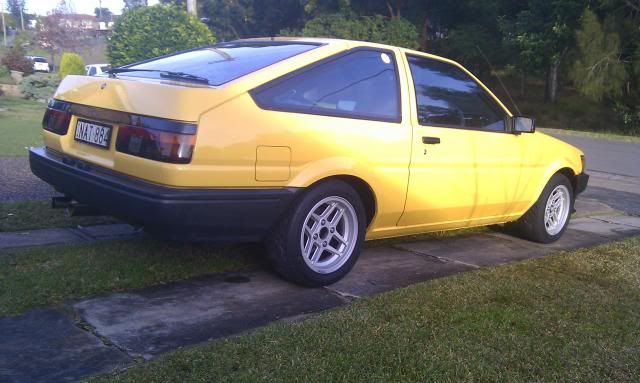 Next up I did a couple of hill climbs at our local track at Ringwood. In my previous s13 Q's I managed a 37.49 second run, best to date in the ae86 is a 36.82 which I am pretty happy with considering the small amount of driving I have done with it. Really I need to find another second to be on the podium in my class - the car is capable of it, just a matter of stringing it all together. Here is a video from Sunday's hill climb, I appear at 3:50
http://youtu.be/AJbtwojordg
The Ringwood Hill Climb in the video is the 2nd round of our Tri Series championship, run between Newcastle MGCC (my club), Tamworth and Kempsey Sporting Car Clubs. I missed Kempsey, but will be hitting the next two rounds - Lap Dash at Tamworth's Oakburn Park next month and the Mattara Hill Climb at King Edward Park in Newcastle in October.
So next jobs, in order:
- Replace valve stem seals (you can see a bit of blue smoke puff in the video)
- Fit swaybars (solid front, adjustable rear)
- Compete in Tamworth Lap Dash at Oakburn Park
- Buy new seats (thinking Bride Digo Type R's) $$$$
- Buy new steering wheel (current Momo is flaking and the grip is a bit thick for my liking)
Loving being in an ae86, never owned a car that gets such universally positive feedback. Event the scrutineer at the hill climb told me it was tidy! Thanks for reading my ramblings, will hopefully post up more photos/news after the Tamworth event