hey guys, as alot of you are aware i sold up all my 86 gear and bought a bike.
i bought a brand new 2013 triumph daytona 675r
comes standard with carbon fibre everywhere, ohlins suspension and crazy crazy brembo brakes. seriously the brakes hurt my head when i give them a squeeze.
so here it is the day i picked it up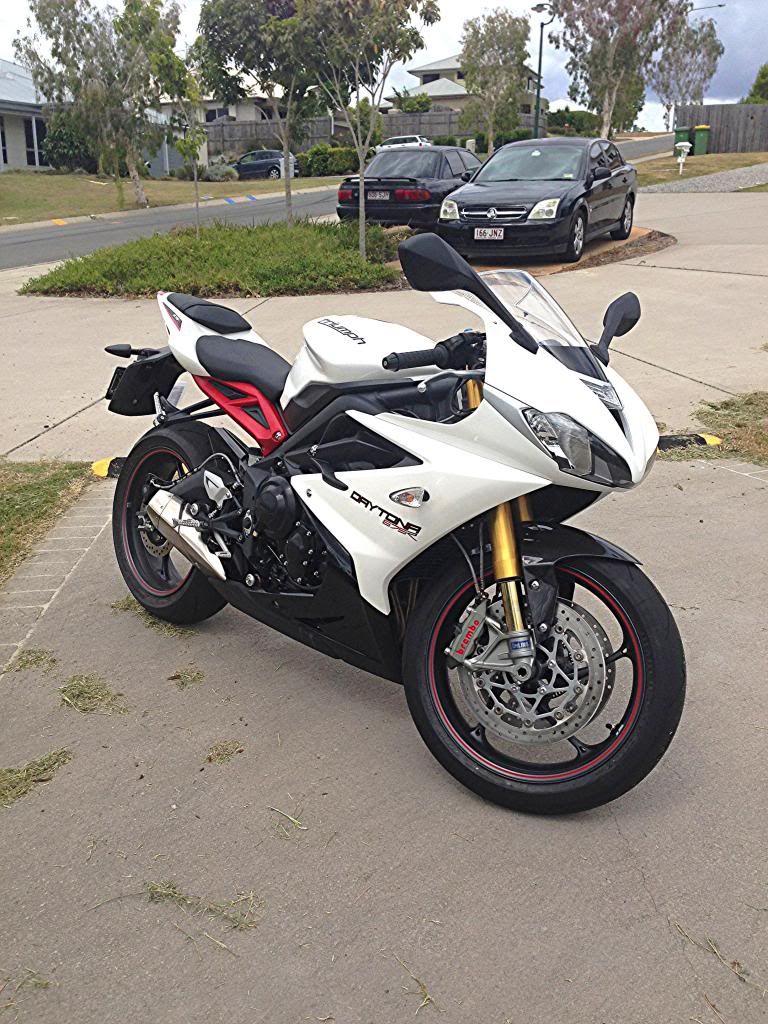 and how it sits tonight with less than 300km on it…. the mrs wasnt happy coming home to my new bike looking like this already
i was only installing a tail tidy, led indicators and putting a resistor in to correct the flash rate. but of course i dropped a bolt so had to strip it down to find it...
here are soem more of the parts i have in my garage and will slowly start fitting them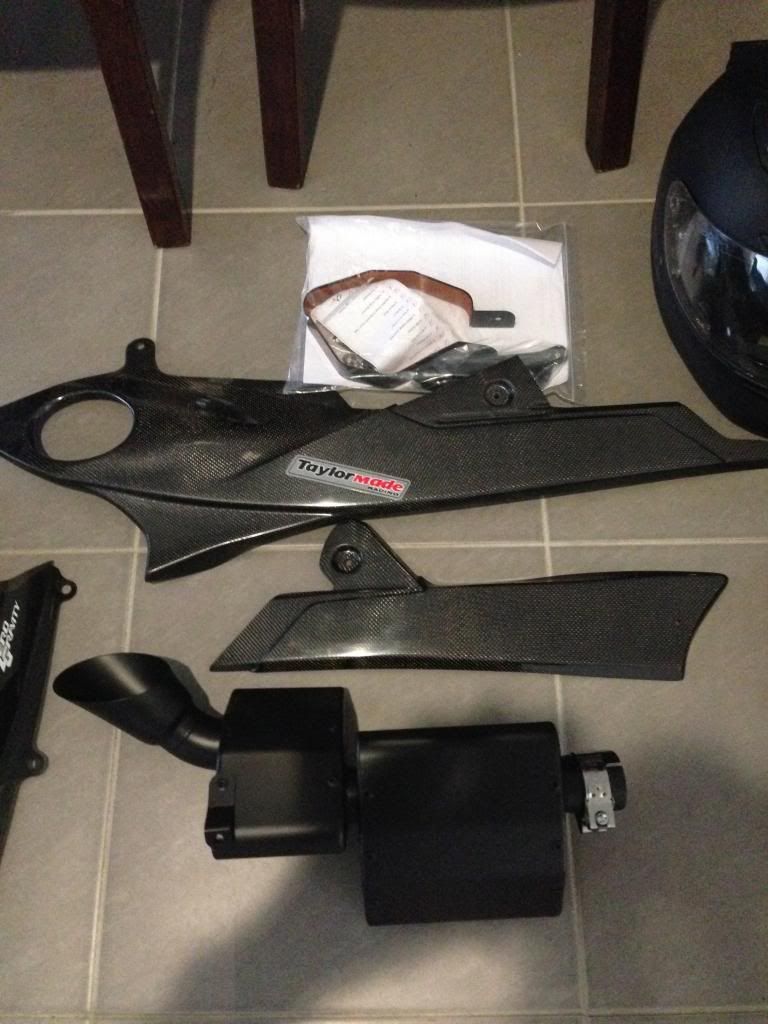 the parts include the typical frame, swing arm and fork sliders, engine stator and clutch protectors, radiator guard, tank grips, tail tidy, exhaust, fuel controller, o2 sensor and self tuner, short brake and clutch lever. and heaps more shit
i have just finished bedding in the brakes and now im focusing on scrubbing in the tyres as close to the edge as possible which is kind of hard to do the left side because i cant find long sweeping corners.
i have to say i am completely satisfied in my decision to part my 86 and buy this. its street legal, fast, nimble and full comp insurance is only $70 a month. new car/bike life is pretty cool.
xoxo