im going to attempt to put up reciepes and things i have cooked at least once a day.
the HR sub (or FSB sub, depends on what forum you read this on)
ingredients:
woolies sizzle steaks
chicken
cheese
nandos peri peri marinade (not sauce, MARINADE)
half baguette (i prefer woolies bakery ones, have used coles and bakers delight as well)
green stuff
first up get 3-4 sizzle steaks out and place them in a bowl andpour on a generous amount of NANDO's PERI PERI marinade.
make sure you mix the steaks around and coat them well with the marinade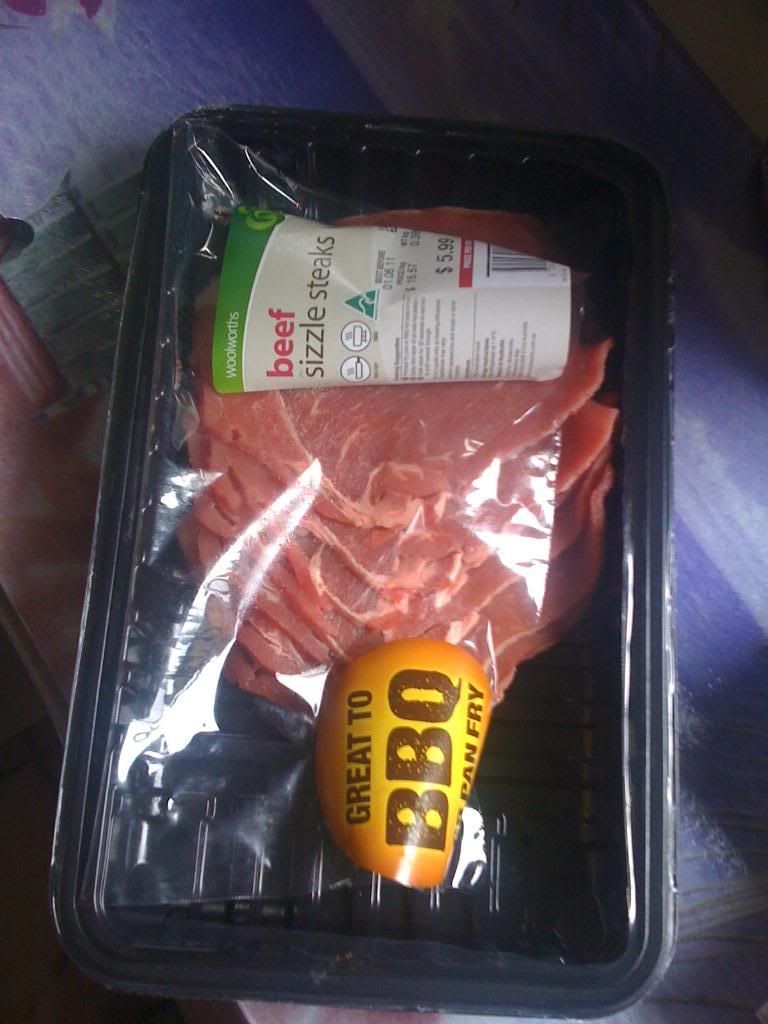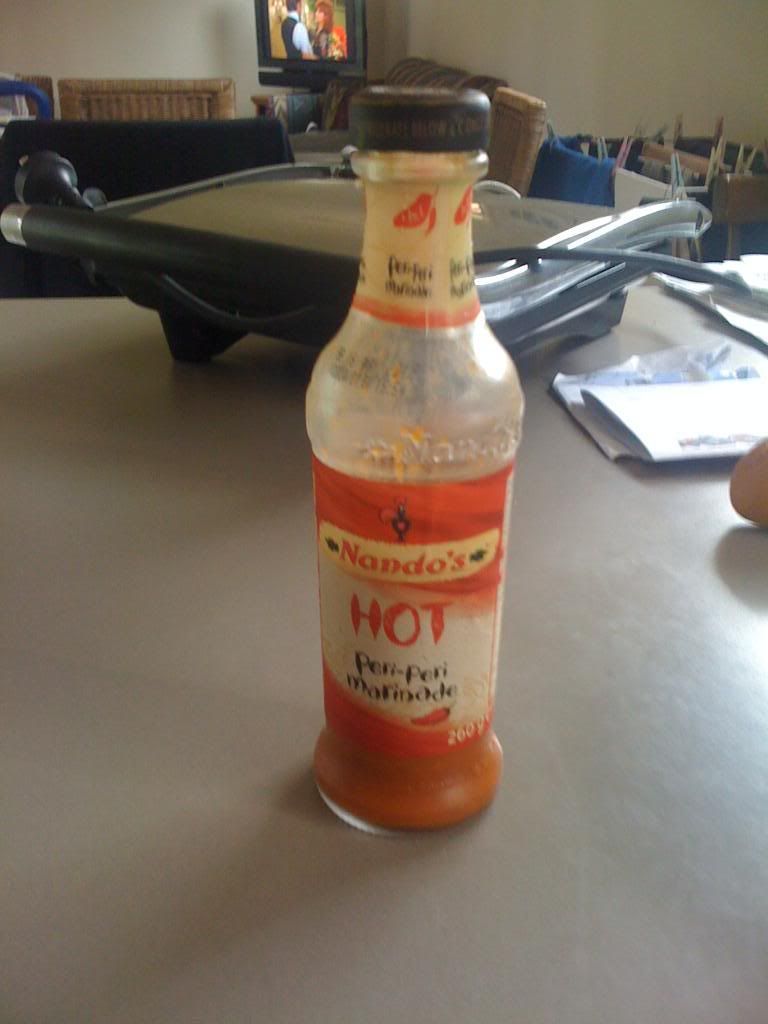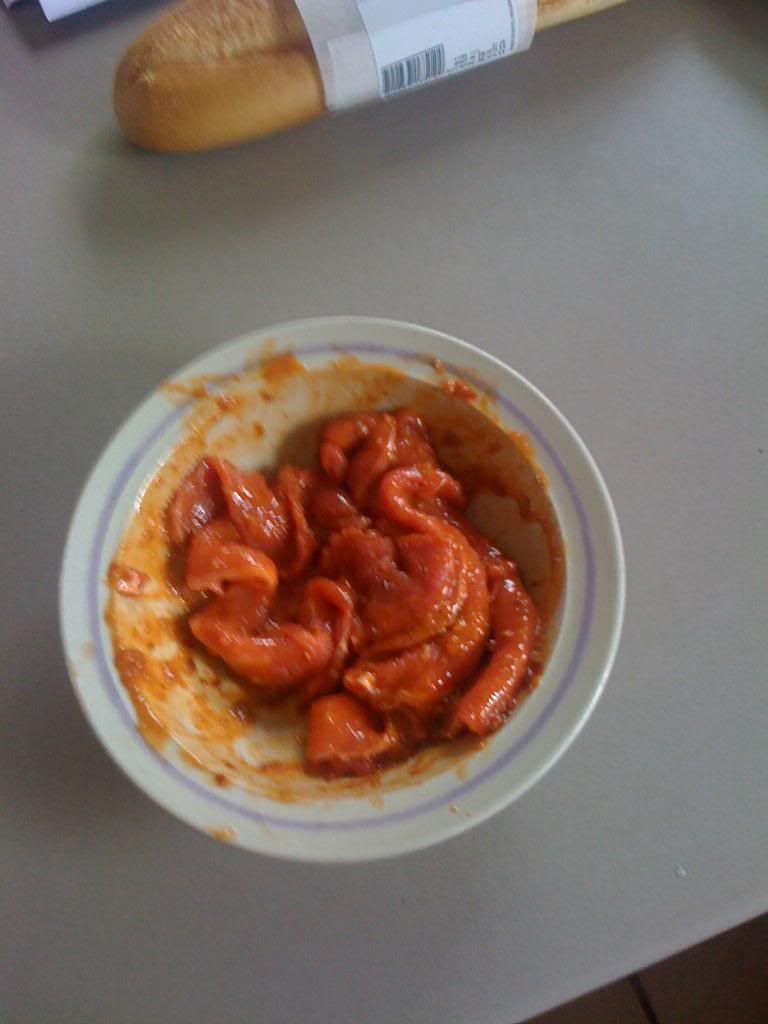 so let that sit for a few minutes while you sort the other stuff out.
i sliced up some cheese, and cut open the baguette LENGTHWAYS.
add the sliced chicken in first. this is important, always put in the uncooked meat first so the break doesnt become soggy and fall apart.
you dont have to use chicken (i just had that available), i have also used ham, and you could add bacon as well.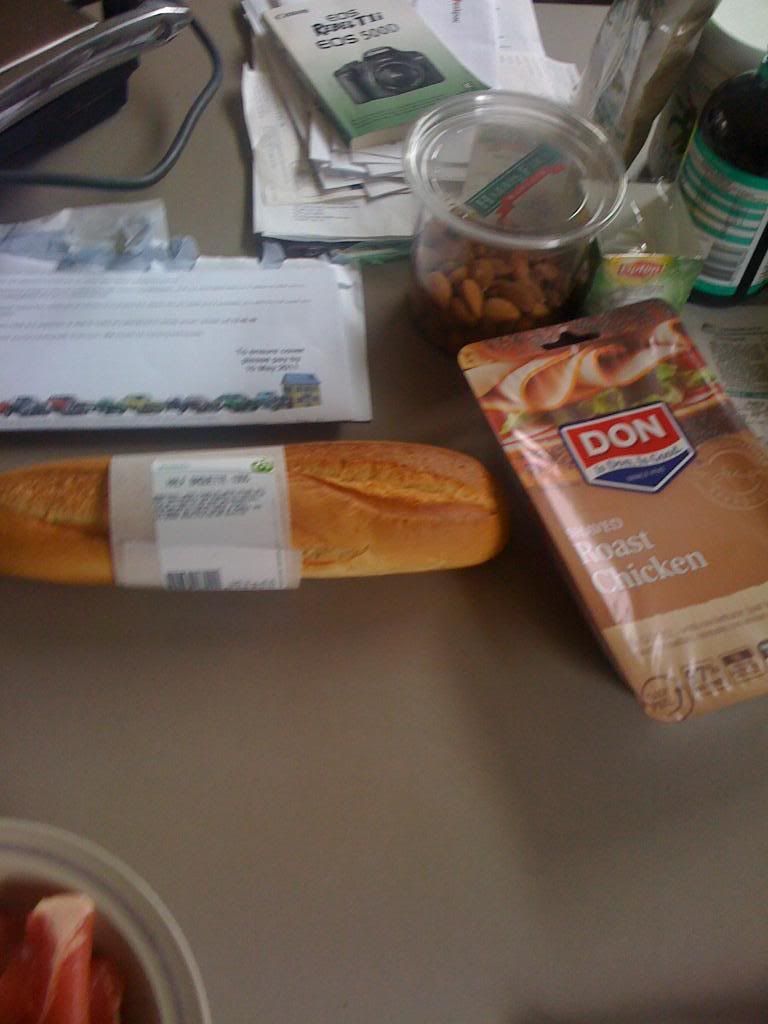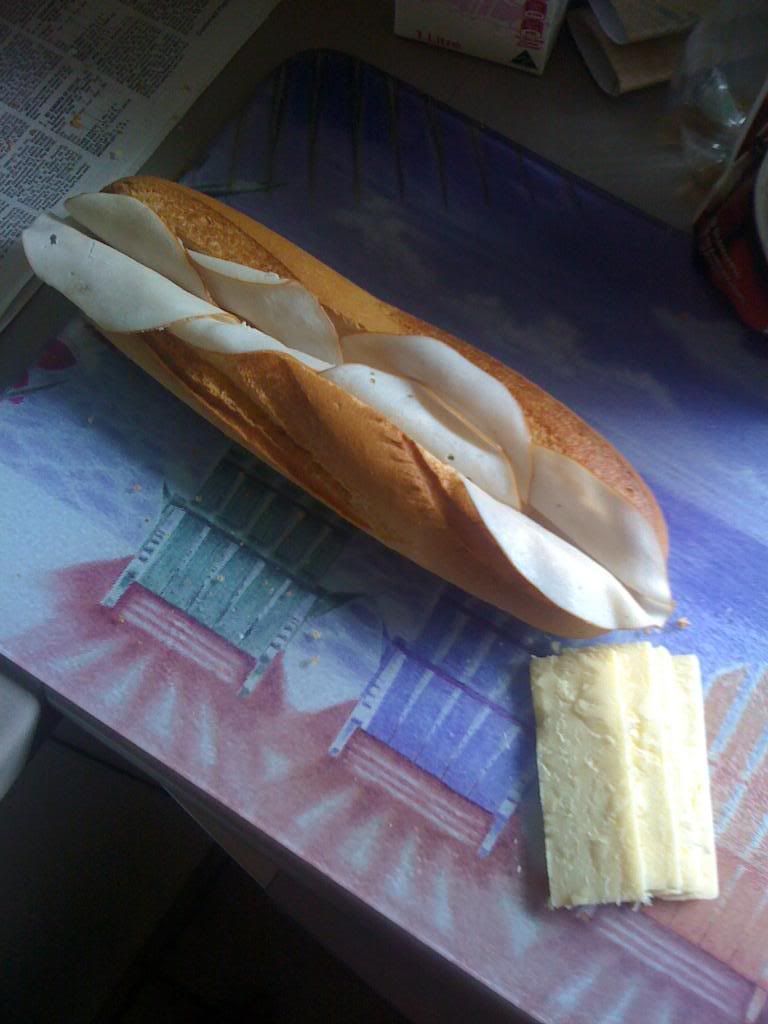 now cook your steaks in a fry pan or BBQ. i used a fry pan and they only take about 60 secs each side, but make sure your fry pan is very hot to seal in everything.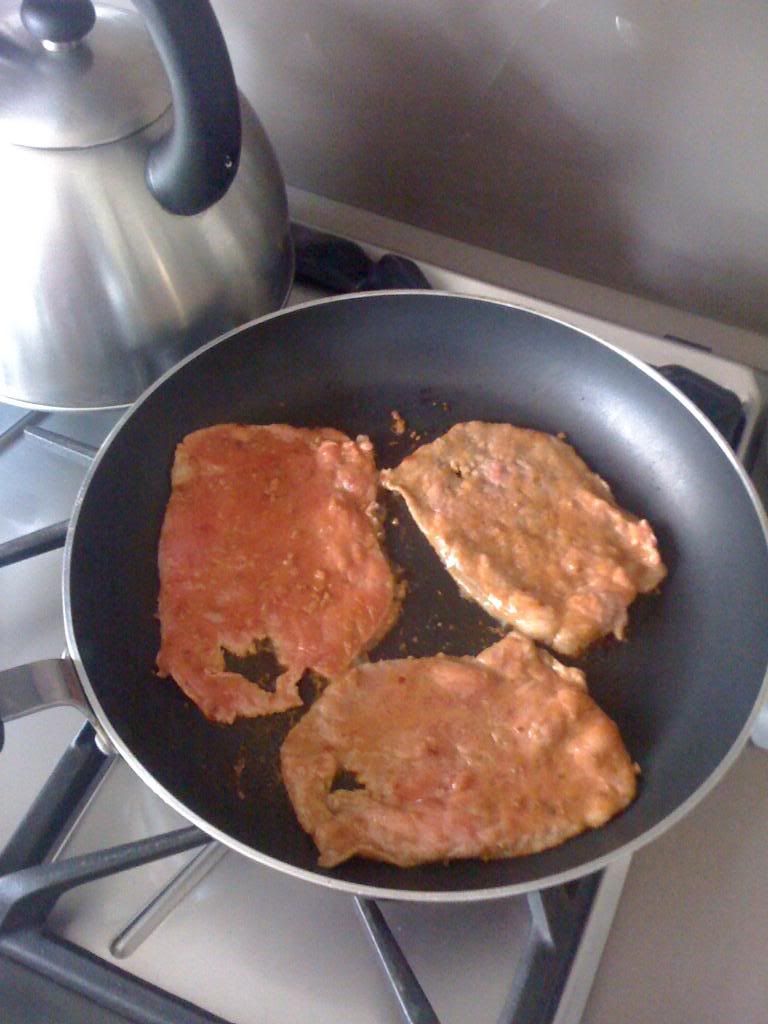 then once cooked i put them back into the bowl with the marinade and take it back to my sub.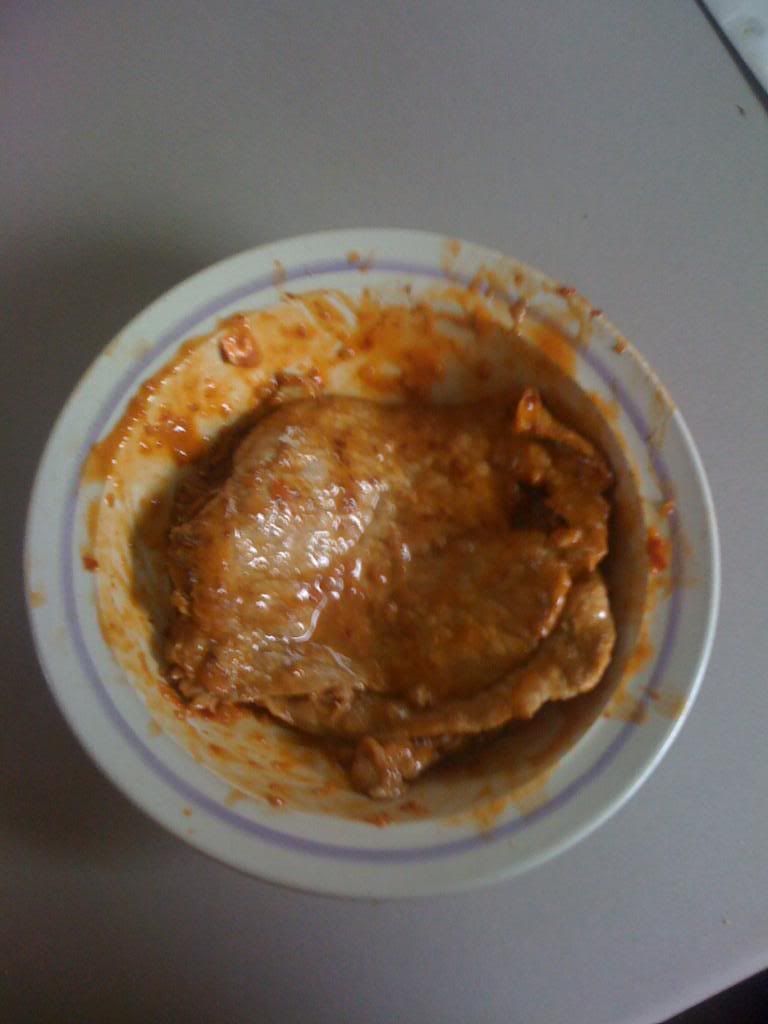 now, use fingers or tongs and fold steaks over and shove into sub on top of the chicken. make sure you poke it down well, then add the cheese on top (so it melts a bit) and green stuff on top of that.
you could add tomato, capsicum, red onion, fry some brown onion in the same pan as the steaks, avocado... any sort of plant material you like really.
once finished you should end up with something like this: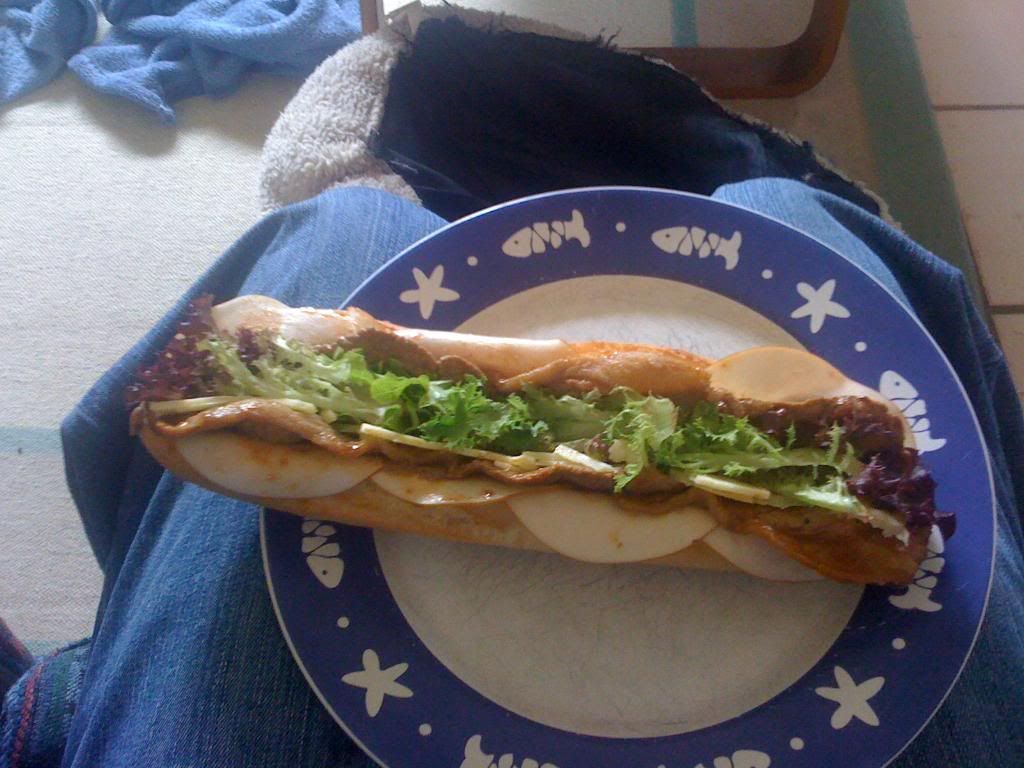 now all you have to do is smash it into your face, maybe add a beer on the side or some other cool beverage. and those of you adverse to chilli the marinade once cooked is not very hot at all (i almost had to wrestle my sub back of lisa at one stage) and adds a much needed flavour to the sammich.